Mental Health Court Petitions & AOT with Judge Mack
Wednesday, October 5, 2022 from 1:00 PM to 2:00 PM
Event Information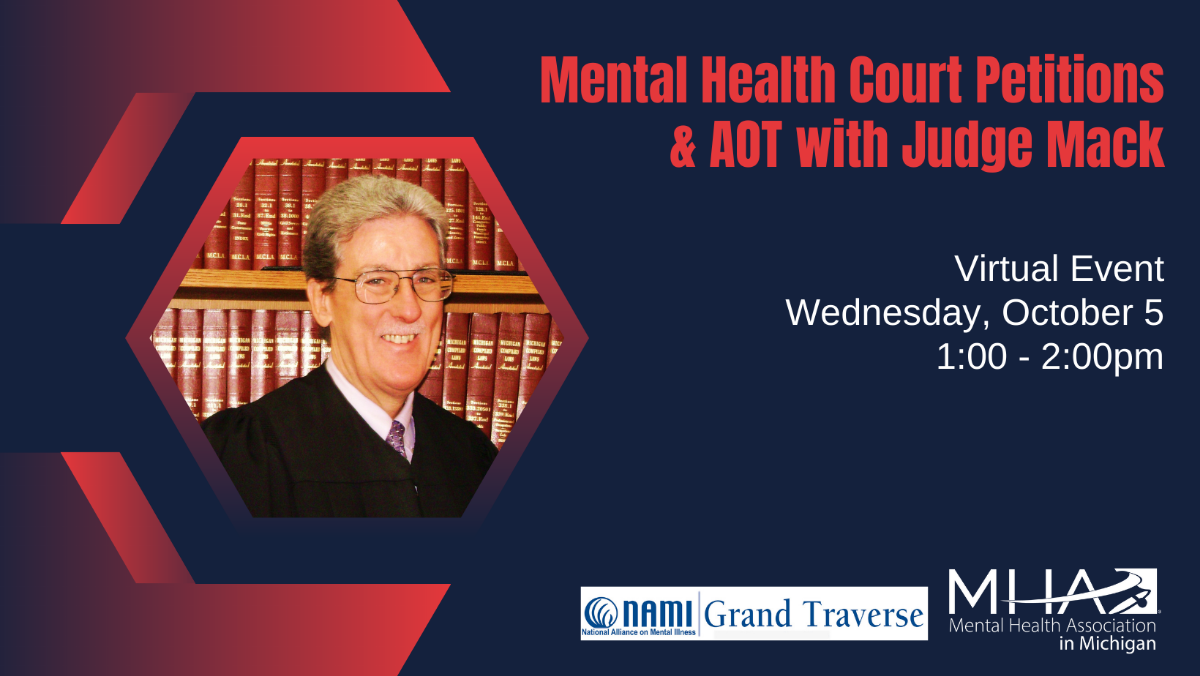 Wednesday, October 5 | 1:00 - 2:00pm
In this webinar, we will look at the facts, success and challenges presented on AOT and a system that waits for crisis to act, which results in treatment delays and examine these potential harms. This deep dive will explain how standards are interpreted, orders are enforced and opportunities for diversion in the civil system. This FREE event is co-sponsored by Mental Health Association in Michigan and NAMI Grand Traverse.

Presenter:
Judge Milton Mack (retired)
State Court Administrator Emeritus
 
*This virtual event is FREE and will be recorded. Attendees can leave their camera off and/or rename themselves.
Event Location
Virtual Event • • , MI •
Contact Information
Contact: Kristen Taylor
E-mail: