Confronting the Stigma Around Men's Mental Health
Friday, January 13, 2023 from 1:00 PM to 2:00 PM
Event Information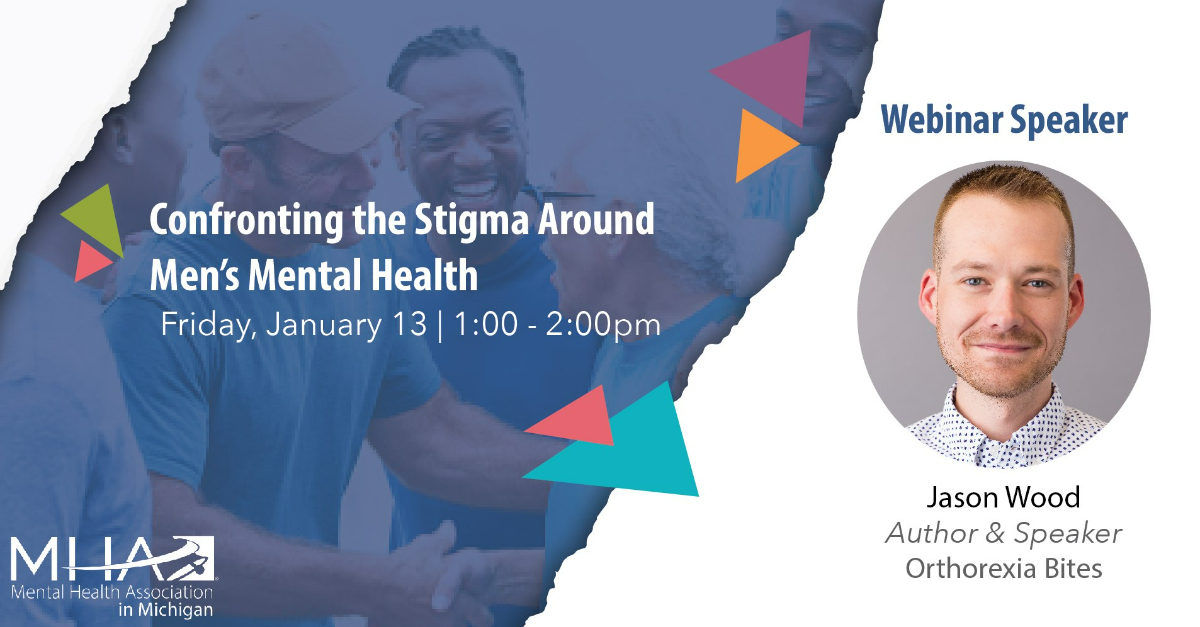 THIS EVENT HAS BEEN CANCELLED AND RE-SCHEDULE FOR JANUARY 13, 2023, AT 1:00PM. 
Friday, January 13, 2023 | 1:00 - 2:00pm
In this webinar, Jason explores several instances dating all the way back to childhood in which gender norms caused him to stay quiet in the midst of pain and grief. Listen to how Jason finally overcome the stigma that silenced him for far too long and what we can all do to encourage the men in our lives to speak up and get the help they deserve. 

Presenter:
Jason Wood
Author & Speaker
Orthorexia Bites

Registration Fees:
Complimentary
**A certificate of attendance can be provided.
Event Location
Virtual Event • • , MI • US
Contact Information
Contact: Kristen Taylor
E-mail: